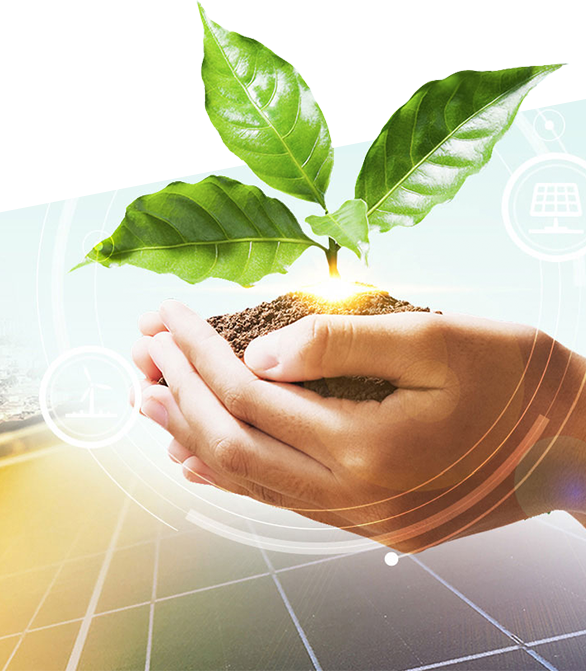 Novaon with
environment
The responsibilities of a business extend beyond merely complying with environmental protection laws.

Novaon understands the significance of environmental conservation in its journey alongside Vietnamese businesses towards digitalization and digital transformation. In this field, Novaon maintains a conscious effort to provide energy-efficient technological solutions for enterprises.

Guided by the "green" principle throughout research and product development, Novaon not only strives to protect the environment but also emphasizes promoting this awareness to its business customers and the community. This collective effort aims to contribute towards a healthier living environment.
Novaon with community
The success of a business is not solely based on revenue growth, but also on the human values the business builds and its dedication to the community and society.
Recognizing this, Novaon Group has established the Vietnamese Talent Fund with the purpose of supporting young talents to explore and develop themselves in a professional environment. Additionally, we engage in various community projects. One noteworthy project is the Techsave campaign – a collaborative effort to combat the pandemic and save lives.
In July 2021, Mr. Nguyen Minh Quy, Chairman of Novaon Group and a member of the National Covid-19 Technology Center, founded the Techsave Volunteer Technology Community. This organization operates with the mission to leverage technology to unite the entire population in the fight against Covid-19, contributing to Vietnam's economic recovery and development in the Southeast Asian market.
The organization has successfully rallied over 1000 technology experts to establish more than 60 projects. Techsave has collaborated with pandemic prevention authorities at all levels, deploying various technology platforms to aid in pandemic containment. Some of these platforms are from the National Covid-19 Technology Center. Popular applications include a field hospital management app, a callbot to guide the detection of infected individuals, a national vaccination registration portal, and a vaccination management software. These platforms are currently operating smoothly, significantly reducing mortality rates and enhancing Covid-19 control capabilities.