Vietnamese Talent Awards | NovaonX – Social Commerce Platform in the Evaluation of Vietnamese Talent Awards 2020
NovaonX is a product that utilizes AI (Artificial Intelligence) and Big Data to successfully develop a leading Social Commerce platform in Vietnam. It's also one of the 18 products and solutions that made it into the evaluation for the Vietnamese Talent Awards 2020.
The NovaonX product is a comprehensive Social Commerce solution consisting of three pioneering products: NOVAONX Social – a solution for managing online sales on social media; NOVAONX Chatbot – an automated solution for sales and customer care on social media; and NOVAONX Landingpage – a solution for building high-conversion websites in 5 minutes without the need for coding.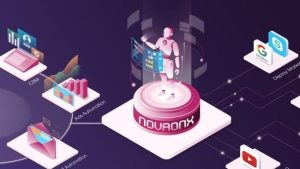 The NovaonX platform allows businesses to build automated sales and advertising processes, reduce advertising costs, and centralize management across social media channels. In all our efforts, we aim to create a focused, efficient, and user-friendly system for businesses across various industries.
To meet the user needs in the Social Commerce platform, our product team has researched and applied various cutting-edge technology techniques to provide maximum convenience to over 50,000 customers. Among these, two key technologies stand out.
With AI technology, our product team has explored Natural Language Processing (NLP) technology, enabling Chatbots to understand user intentions and provide appropriate responses quickly, thereby increasing the conversion rate and customer satisfaction.
Leveraging Big Data technology, our platform processes thousands of messages exchanged with users every second. Speed and accuracy are prioritized as our top considerations. Our engineering team has applied leading Big Data technologies to achieve real-time processing of interactive information streams, ensuring minimal latency in the order of a few milliseconds, along with real-time reporting updates.
NovaonX is currently the leading Social Commerce platform in Vietnam. With an ecosystem of multiple products addressing various needs in sales activities, NovaonX has met the fundamental requirements of businesses in marketing and sales activities on social media, driving revenue growth of up to 200%. The product also has potential for development in Southeast Asia and similar markets within the Asian region.
The user experience is relatively straightforward, and our product adopts a modern approach that respects user experience. Our product enables new users to understand and use it within 10-15 minutes to address their specific needs.
After over 3 years of deployment, NovaonX has attracted 53,000 customers and received positive feedback from users, including some major clients such as Vinhomes, TH True Milk, Media Mart, Viettravel, and more. With an experienced and passionate founding team, NovaonX promises to achieve even more success, aiming to reach 150,000 customers by the end of 2021 and 300,000 customers by 2022.
The NovaonX platform helps achieve an 80-100% increase in sales effectiveness, which is proportional to the number of businesses using our platform. Furthermore, businesses save manpower in their business development efforts, and as businesses grow, the effectiveness increases, leading to more significant cost savings. With NovaonX – the Social Commerce platform – hundreds of thousands of businesses can increase revenue and profit by improving the marketing and sales efficiency on social media platforms.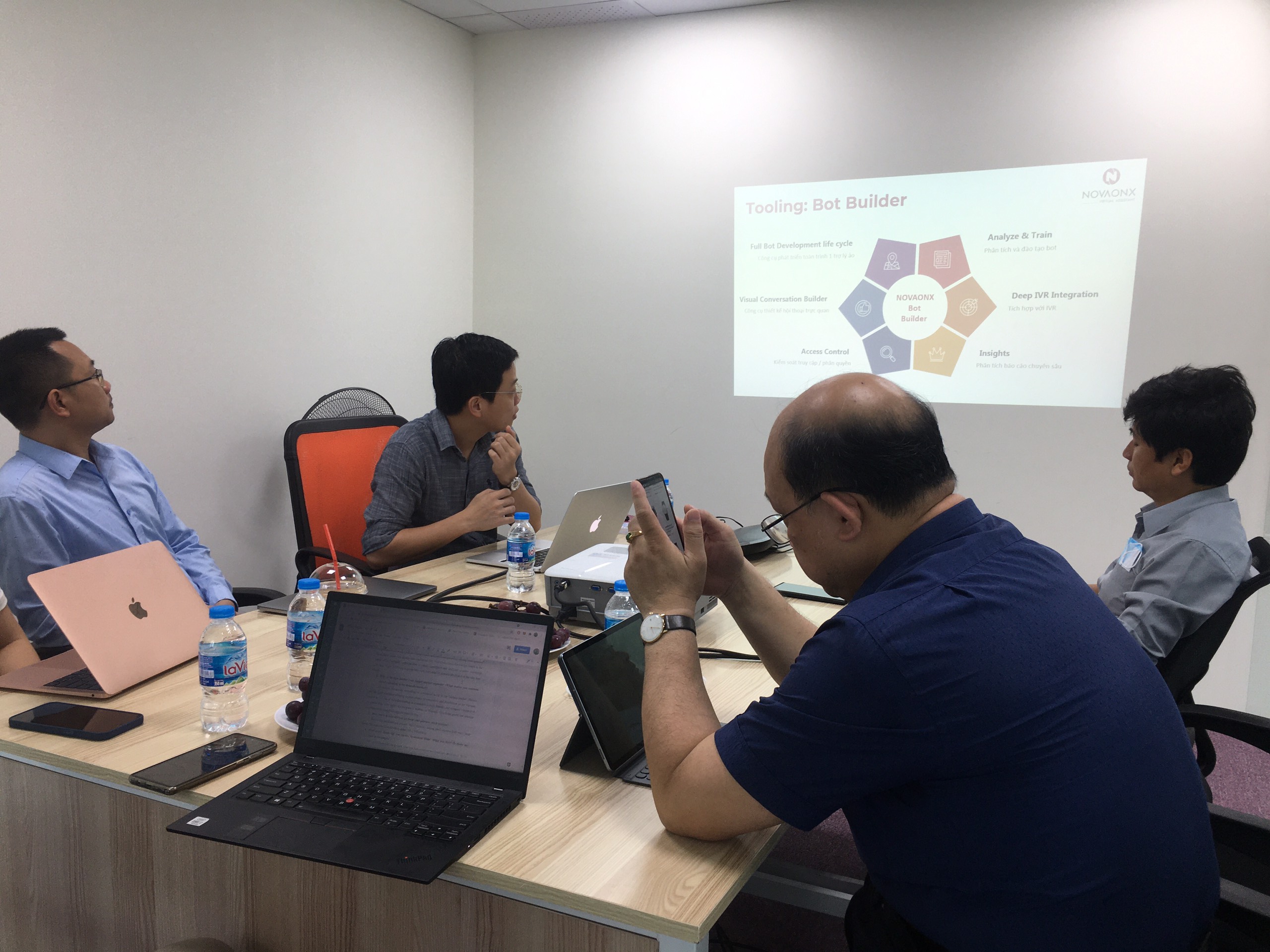 The "Nhân Tài Đất Việt" award is initiated by the Vietnam Study Promotion Association, co-organized by the Vietnam Posts and Telecommunications Group (VNPT) and Dan Tri Newspaper. Celebrating its 16-year journey, under the theme "The Power of Digital Transformation," the award aims to recognize an increasing number of products that contribute practically to the national digital transformation goals. It also seeks to bring these applied products into practice, helping to address urgent issues such as diseases, natural disasters, and the environment.