VTV News I Novaon Digital – Vietnam Agency honored by Meta
VTV.vn – Novaon Digital has just been honored by Meta for its creative, diverse and innovative applications that help businesses unlock the power of conversations.
The award proves Novaon Digital's success after a strong transformation to create solutions of comprehensive and diverse brand experiences for all customers.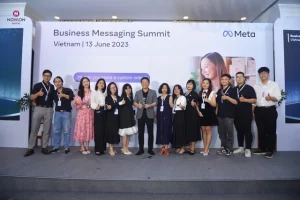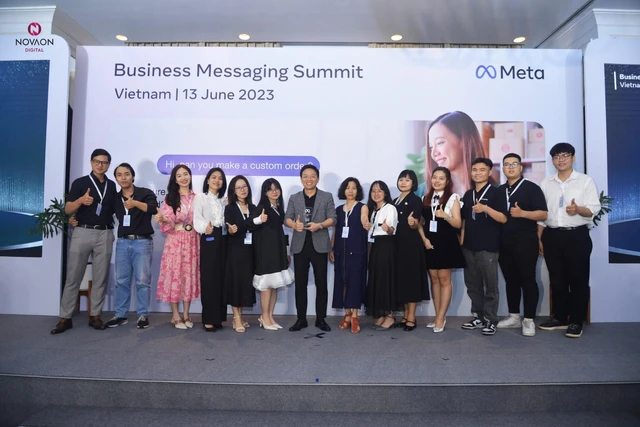 According to Meta, Vietnam has the highest rate of using Business Messaging among the surveyed countries: 73% of surveyed Vietnamese consumers use conversation to approach businesses. About 40% of Vietnamese consumers say they increase the frequency of conversations with businesses. At least 1 in 3 Vietnamese consumers chat with businesses once a week. Business Conversation is popular among all age groups, especially Millennials and GenZ.
The allure of the Messaging Platform's conversations for businesses that want to communicate with customers is crucial. However, simply applying is not enough to meet customer expectations. In fact, businesses are having a hard time getting lead data from advertising platforms on many different channels to flow into CRM. This breaks the data systems, affects processes and people. Businesses need a powerful enough tool to connect the massive flows of data.
At Vietnam Business Messaging Awards 2023, Meta also mentioned many new points of Business Messaging. Business Messaging tools and solutions are powered by cutting-edge technology, helping businesses reach their most promising customers and deliver personalized messaging experiences easily and efficiently. This also helps businesses optimize advertising costs and at the same time provide the smoothest connection experience with their potential customers, increasing conversions and revenue.
Understanding this need, Novaon Digital provides a solution with a new product with core technology and comprehensive brand experience service for optimal management for customers. In the process of upgrading customer experience, always looking for new solutions, applying more technological elements and creating content, to maximize efficiency and create a more positive experience for customers. customers have been consistently acted upon by Novaon Digital.
Winning at prestigious awards has consolidated the efforts of the creative team from Novaon Digital. This is also the motivation for Novaon Digital to constantly exploit the power of Strategy – Technology Solutions – Creative thinking and innovation, developing more interesting and effective solutions for marketing communication campaigns in the future, from which creating comprehensive brand experiences, especially in the context of digital technology.
Source: VTV News online newspaper