VTV | Honoring "Make in Vietnam 2021" Digital Technology Products
At the "Make in Vietnam 2021" Digital Technology Product Awards ceremony, the OnMarketer platform was honored as one of the "Top 10 Promising Digital Products."
As part of the National Forum on Digital Technology Business Development in Vietnam, held on December 11th in Hanoi, the "Make in Vietnam 2021" Digital Technology Product Awards Ceremony recognized enterprises that possess outstanding and notable products in the past year.
This award aims to honor excellent technological products that have been researched, developed, and produced in Vietnam, contributing to the development of the digital government, digital economy, digital society, and digital nation-building. The products within the Top 10 have all undergone rigorous evaluation and scrutiny by a panel of leading experts in the field of digital technology.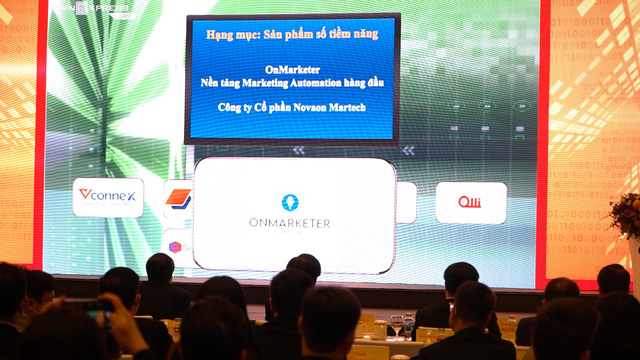 Being one of the 10 products honored in the category of "Promising Digital Products," OnMarketer is hailed as a key to the future, reshaping the way Marketing activities are managed and operated across multiple communication channels.
Powered by Big Data technology, this platform can rapidly store consumer behavior data at every touchpoint in the customer's shopping journey: Website, Social Media, Email, etc. Subsequently, an automated machine learning system compiles, analyzes, and reports the data. Based on this, businesses can optimize interaction scenarios and personalize content for each potential customer segment. Furthermore, OnMarketer also shines with its capability to automatically deploy customer care tasks across various channels, such as sending messages, emails, according to pre-set schedules.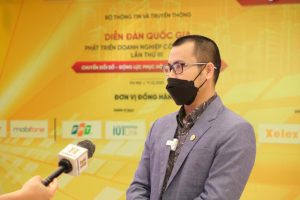 At the award ceremony, Mr. Nguyen Minh Quy, the Chairman of Novaon Group, shared: "OnMarketer, along with 20 other technology products within Novaon's digital ecosystem, has been accompanying the business community in the 4.0 revolution. The 'Make in Vietnam 2021' Technology Product Award is a well-deserved recognition from the experts for the efforts in developing Novaon's technological platforms, affirming the value and development potential of a Vietnamese product."